Welcome to the adventures of a vintage VW bus and her companions across the Americas! Read about our story, our adventures, and follow us along as we explore this gorgeous world.
Latest on GoBigEmma
---
Travel and Travelers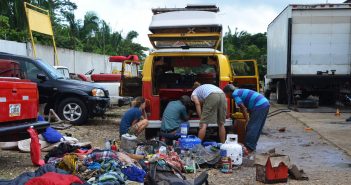 The Consequences of a Flash Flood, Part 3: Here I Am
We had rescued Big Emma from her watery grave in the Sibun River, but now the real work began. Could we save our possessions and our beloved Bus, or had the water destroyed everything? Had we rescued a corpse?
Travel and Travelers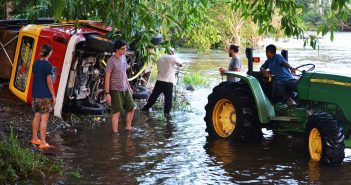 The Consequences of a Flash Flood Part 2: Recovery
We had left Big Emma behind, alone in the Sibun River in the middle of the night. Come daylight, it was time to try to rescue our travel companion from the flood. But what state would she be in when we found her?
Travel and Travelers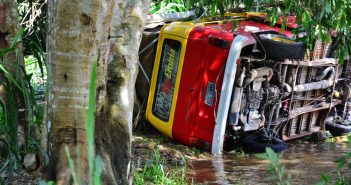 The Consequences of a Flash Flood, Part 1: Blindsided
We were completely unsuspecting when we woke up in the middle of the night in rural Belize, surrounded by water. We spend the next half hour stranded between intense chaos and incredible clarity, in a flash flood brought all our plans to a standstill.
---
Read Big Emma's diary and experience the trip from the perspective of the Bus: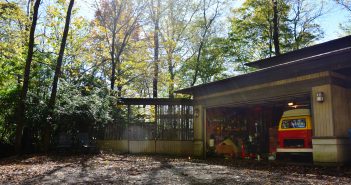 Join Big Emma in Illinois for her final diary (for now!).
---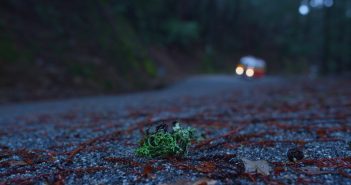 In case you haven't seen it yet, check out this new short video, made by two absolutely amazing filmmaker friends of ours. Like us, they fell in love with Big Emma and just had to put her on camera.
---
Browse our posts by category:
Travel and Travelers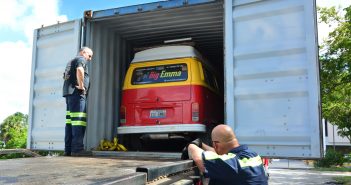 After getting caught in a flash flood, we decided to put this leg of our Panamerican adventures on hold. Shipping Big Emma back home forced us not only to deal with cleaning up the situation, but also with the larger implications of the events that had taken over: we were going home.
Language and Culture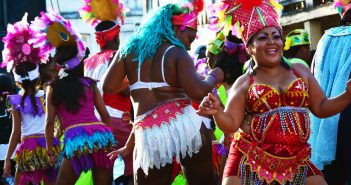 Belize was the most culturally diverse country we had visited. What language should we use to greet someone, and what were our choices in the first place?