Writing is our passion and blogging about our travels is what we've done for years. Browse through our articles and read about the magical places we visit along the Panamerican Highway and what it's like to live on the road. New every Thursday!
---
Travel and Travelers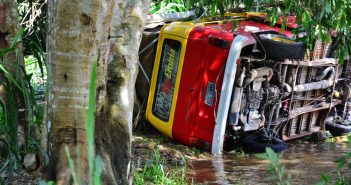 The Consequences of a Flash Flood, Part 1: Blindsided
We were completely unsuspecting when we woke up in the middle of the night in rural Belize, surrounded by water. We spend the next half hour stranded between intense chaos and incredible clarity, in a flash flood brought all our plans to a standstill.